Strut Cards
Your fast, affordable, lightweight and versatile promotional signage solution.
Turn horizontal surfaces into high-impact vertical displays.
We offer ready-made designs, templates for you to create your own, or the option to take advantage of our in-house design team. Choose from a wide range of shapes, sizes and finishing options.
Welcome to Strut Card Printing
Turn any flat surface into vertical advertising space & meet your customers at their eye level, with bespoke-printed strut cards from StrutCards.co.uk
These simple strut-mounted display cards can be propped up just like a picture frame; offering better visibility for your promotional message with a smaller horizontal footprint.
With the professional print team at StrutCards.co.uk, you can create your own beautiful printed show cards at fantastic prices. Choose from a wide selection of shapes, sizes and styles – or request your own custom print specs to help your promotion stand above the rest.
You can also rely on us to check and proof your artwork to prevent any mistakes going to print – and if you're having trouble creating your strut card artwork, our in-house graphic designers can produce stunning designs to match your requirements.
Call our team on 02380 878030 or email Sales@StrutCards.co.uk to request a direct quote today!
Display Cards – Optional Extras
Unlock the extra potential of showcards printing, with our range of optional upgrades and accessories.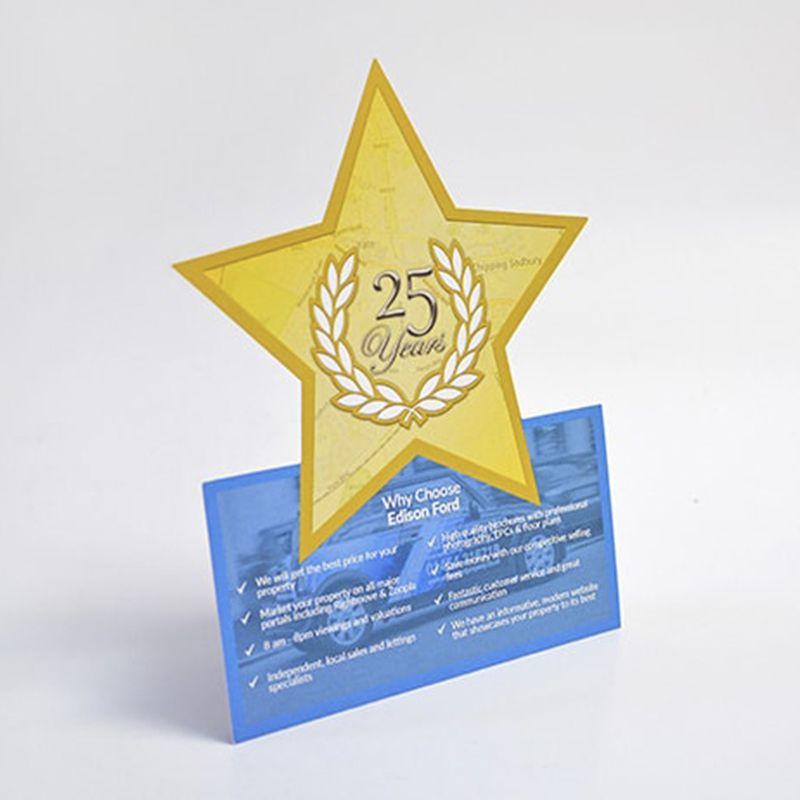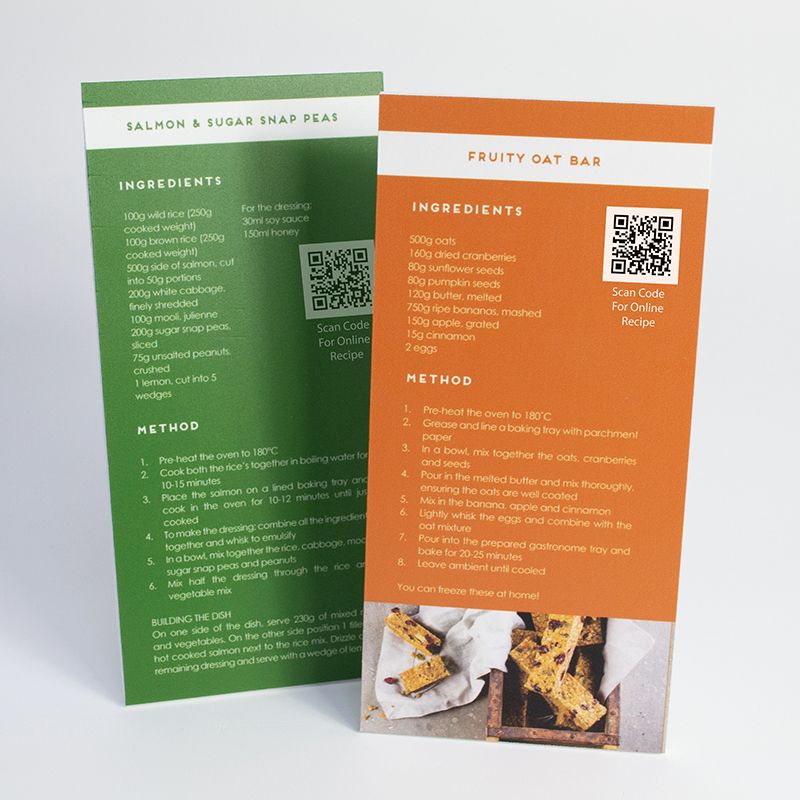 Show Card Print Variation Options
Variety is the spice of life. Make your show cards even more special with our print variant options.
Multiple versions
Need to print a handful of different strut card designs?
You're free to split your order quantity across several print versions at no extra cost.
Handy for creating regionally-targeted strut cards for a nationwide campaign.
Variable data printing
Create uniquely personalised strut cards with variable printing.
Customise each individual strut card with names, addresses, unique offer codes & more.
StrutCards.co.uk offers variable printing for A6, DL, A5, A4 and A3 display card sizes.